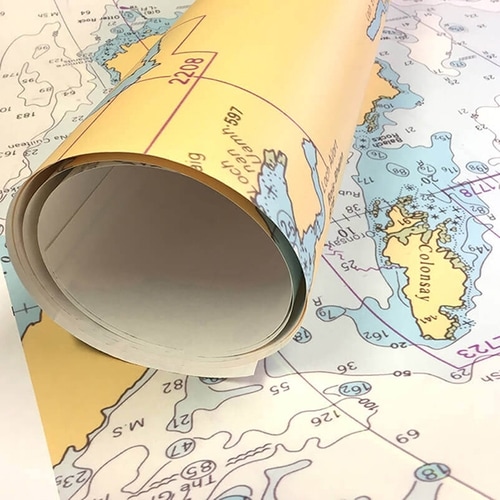 Description:
A tactile, smooth non-woven with a flat, matt printed finish
Hanging & care:
Paste the wall. Use a quality pre-mix adhesive for non-woven wallpapers.
Avoid contact with the printed surface
Spongable
Light fastness – Good
Fire rating:
EN BS 13501 – 1:2002 CLASS B, s1, dO
FSC certified:
Unprinted weight:
Printed using:
Roll Size:
Trimmed to approx 700 mm width
Supplied in  one roll with clear marking for trimming each drop
Matching map detail can be tricky so best to use competent wallpaper decorator.
Looking for a particular map for a custom project?
I can search the National Archives, British Library, Ordnance Survey and private collections to find the map you require. I can adjust colours and help with complicated layouts.